Keep Your Baby Warm & Cozy This Winter!
The cold winter season is right around the corner and it's time to prepare and keep your little one warm. 
It's been proven that babies lose heat much faster than adults, and the younger their age, the less able they are to cope with cold. They simply don't have the body fat needed to warm up once they get cold.
Carefully crafted and designed for the cold, our Premium Cozy Sleeping Wrap is just what you need to keep your baby warm this winter. 
Features
Intimate hat design: This blanket protects the baby's head from the cold air and keeps warm. Open-mouth, Breathable, and 100% Safe.
Best Gift: It can be used as a sleeping bag or a garment.
Simple Velcro design: It never makes the baby feel strangling, and does not affect the baby's natural growth.

Kind and safe for baby's sensitive skin

: Made of thickened lamb wool both inside and outside. 
3-layer Fabric: 

Flannel+Silk-like wadding+Pure cotton. Cozy, warm but not too hot.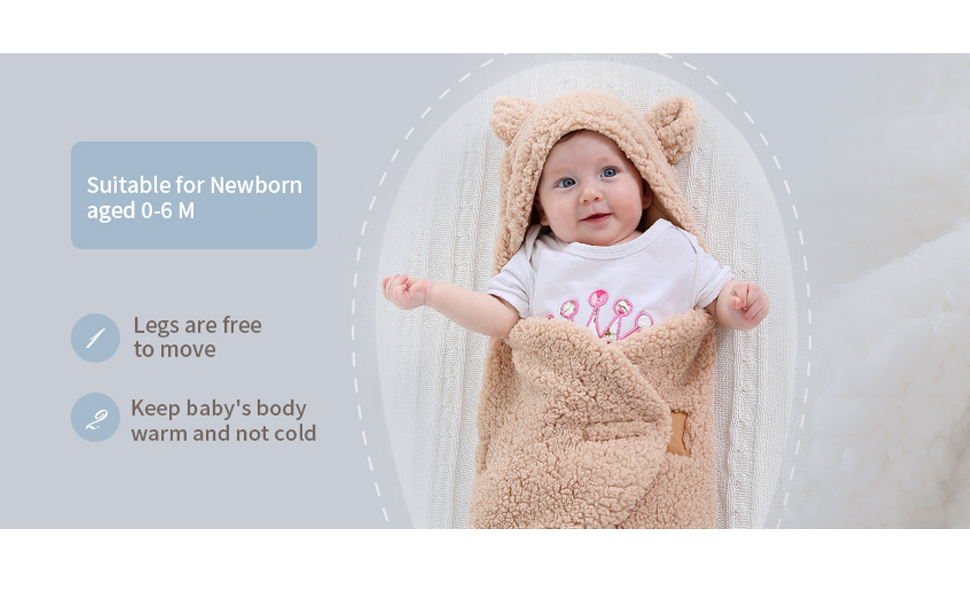 So many uses!

Give your baby

 

a sense of security

 

as you snuggle up
Use as a s

troller blanket

 

and keep baby warm while outside
Newborn baby

 

sleeping bag

Use as a

 

crib blanket

Newborn

 

receiving blanket

Newborn

 

photography prop

Unique baby shower

 

gift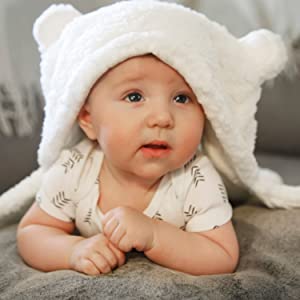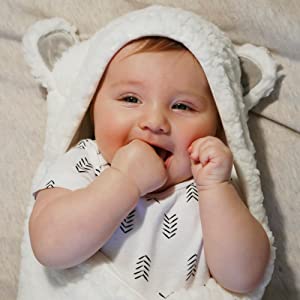 Specification
Size: 21.7x11.4in (for 0-3 months) / 25.7x13.4in (for 3-6 months)
Weight: 350g (for 0-3 months) / 400g (for 3-6 months)

Color

: white, blue, pink, gray, khaki
Package List

1 x Baby Swaddle Bear Blanket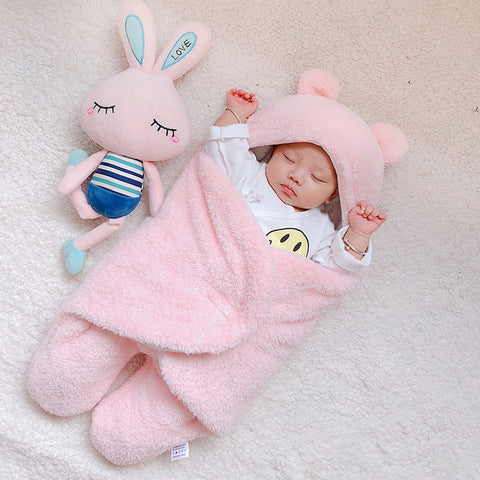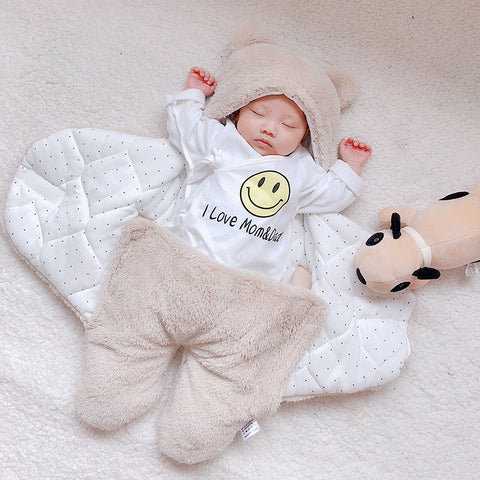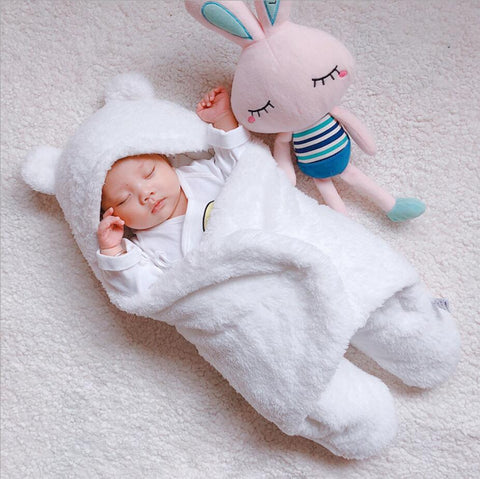 Enjoy Free Worldwide shipping ! 
Shipping Duration
Our shipping differs from country to country, mostly because of the local post
office operations and processing times. We strive to process all orders as quickly as can. Our items ship out between 24-72 business hours. The actual shipping time differs based on location. 
If your country does not appear in the table, please contact us for specific times based on your location.
Tracking Your Order
We provide Tracking information via Email only. You may track you order directly on our site here. For our full shipping policy, including COVID-19 shipping updates please visit our Shipping policies.
Returns
We accept returns within 60 days of delivery. Please contact us at Support@mybabynyc.com to submit your return , and we will handle your request as quickly as possible. If you wish to get more information, please visit our return policies.
What should I do if I received a defective product?
If you feel the item you received is defective, please send a photo of the item and a brief explanation of the defect to Support@mybabynyc.com so we can look into it right away. We promise to attend any issue quickly and effectively. If you indeed have received.
How Do I contact Customer Service?
We are here for any question you have! Please send an email to support@mybabynyc.com. If you are not fond of emails, you can message us on Instagram (@mybabynyc - Follow Us!) or send us a message on facebook messenger(mybabynyc). Really, we are here for any question! Feel free to ask us wherever you want, we promise to answer kindly and quickly.
Are there any additional charges to the product price?
There are no additional charges! What you see is what you get. We believe in transparency and clarity and we show that in every aspect possible.
Can I change or cancel an order?
We process our orders very quickly and cannot typically make changes after an order has been placed. If you notice the mistake immediately, please send us an email at Support@mybabynyc.com. We will do all in our power to change upon request. However, we do not guarantee that we will be able to modify or cancel your order- once it ships out, we cannot change anything. Please double-check your cart, billing info, and shipping info before placing your order.